Garage Ceiling Damage, Bend Oregon
1/14/2019 (Permalink)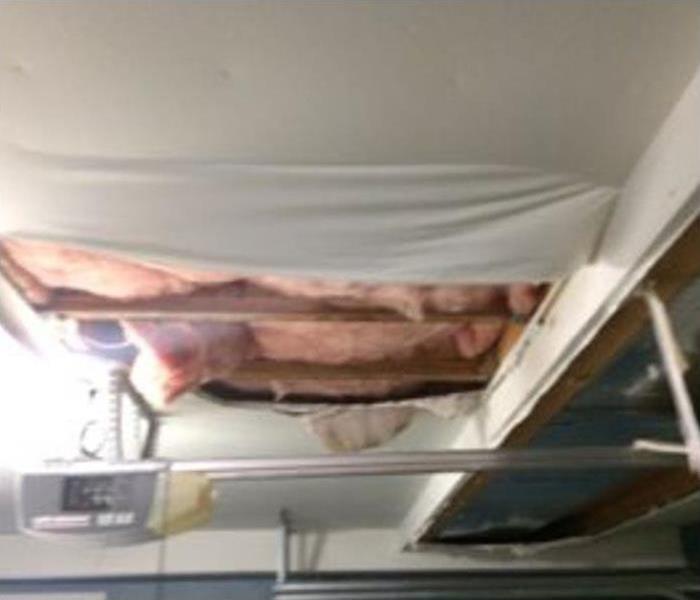 A water line above the garage in this Bend, Oregon home broke, causing water to run for a few days, damaging the garage ceiling below.
SERVPRO of Bend was called out to this homeowners house when they discovered that the ceiling in their garage had fallen and the debris damaged a car that was being stored in the home.
SERVPRO of Bend's water team went out to the site and found that the cold water line that went above the garage had burst, causing large amounts of water to leak onto the ceiling below. The weight of the insulation within the structure soaked up the water. The insulation was like a sponge and created a massive amount of extra weight for the drywall below. This caused the drywall in ceiling to collapse.
SERVPRO of Bend technicians cleaned up the damage and were able to dry the affected material.