Congratulations 4H Member Hannah Perkins
8/6/2018 (Permalink)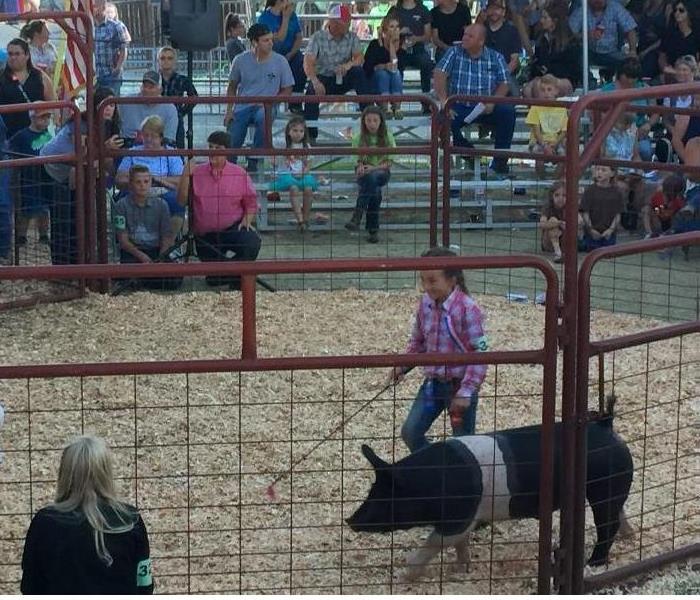 SERVPRO of Bend is extremely proud of our Water Technician, Amy Perkins' daughter Hannah. Hannah is a member of 4H and this year was her first year to show at the Deschutes County Fair.
Hannah had two pigs that she was raising for 4H, Marshmallow and Graham Cracker.
Hannah was able to sell one of her pigs during the swine auction for a whopping $8 a pound during the Deschutes County Fair this past weekend in Redmond, OR.
We're so proud of Hannah and all the kids at 4H and FFA who continue to build their skills through each of these great organizations.
Both 4H and FFA are 4-H wonderful organizations for kids to complete hands on projects while learning. Projects include health, science and in Hannah's case, agriculture. Kids are paired with mentors to assist them with their projects. 4H and FFA are through out every county and Parrish in the country.
For more information on both of these organizations, you can click on the hyperlinks.