SERVPRO of Bend wants to Thank our Crew
2/26/2019 (Permalink)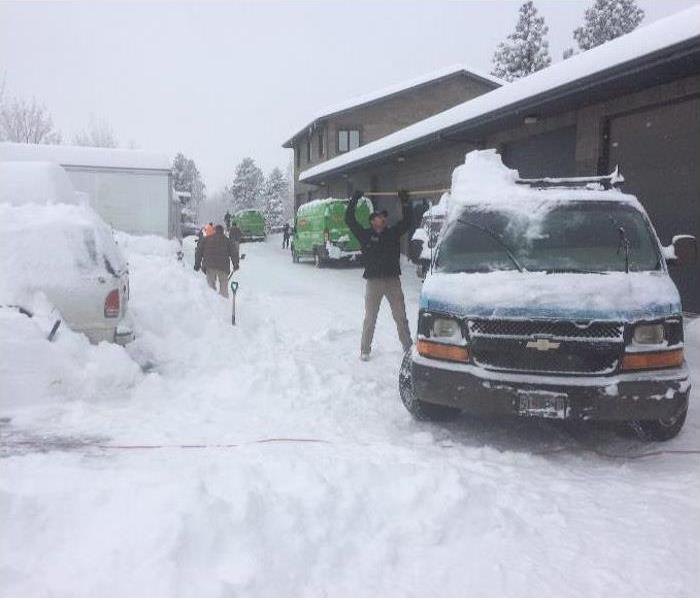 We wanted to thank our crew for their team effort in assisting with the digging out our vehicles from a record snow fall.
Despite having the area snowplowed, it was necessary for out team to dig out our service vehicles from 3 feet of snow.
This allows us to be ready when the need comes for us to help our customers with any level of Emergency Services. Our vehicles are stocked and ready for Whatever comes our way.