How to Handle Water Damage Based on Water Type
10/8/2019 (Permalink)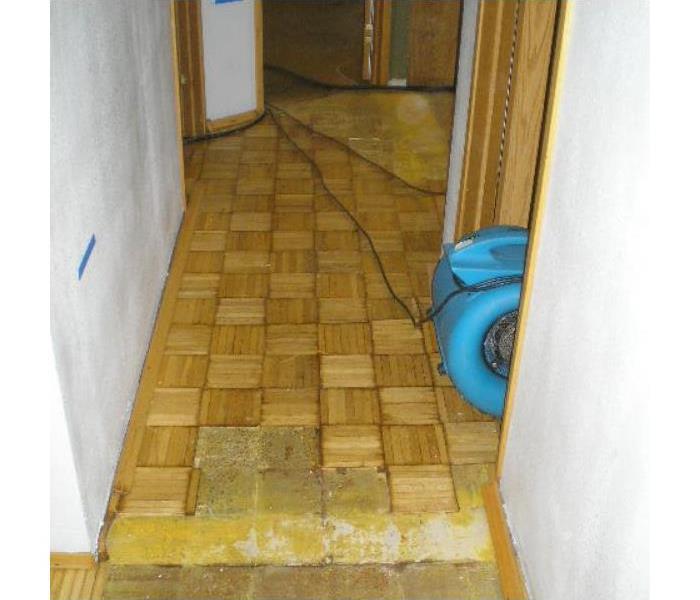 If you have a commercial or residential building that experiences water damage, knowing what type of water is causing the problem is essential to properly address the situation.
Three Types of Water
Clean water: This would be described as water from burst pipes or rainwater. This type of water would not be considered a safety hazard for cleaning.
Gray water: This water would be considered contaminated to some extent. Clean water can turn into gray water from bacteria growth if it is left untreated for too long.
Black water: This water is filled with bacteria, chemicals and fungi, and it is considered highly contaminated and a safety hazard to clean. This water is typically caused by sewage backups.
How to React to Clean Water Damage
Your first reaction when experiencing "clean" water damage is shutting off the source of the water. This can be done by turning off your main water shut-off valve. For more information on how to do this, see our article How to Find & Use Your Water Shut-Off Valve. Once the water is shut off, do your best to extract as much water as possible. You should remove any items that are exposed to moisture to prevent them from being further damaged. Avoid leaving books or magazines in the water damaged zone because the ink can cause staining.
How to React to Contaminated Water Damage
You should not attempt to clean contaminated water by yourself because it can be hazardous to your health. Do your best to avoid the contaminated water if you can. It is recommended that you shut off all fans and call a water cleanup specialist to handle the job as soon as possible.
Contact Information:
If you have any questions about water or mold damage, please do not hesitate to call the SERVPRO of Bend office at 541-385-7044.